Beale Balance
The First Oertling Balance
The first known Oertling balance is called the Beale balance, named after the person who purchased it for three pounds and seventeen shillings on the 8th June 1847.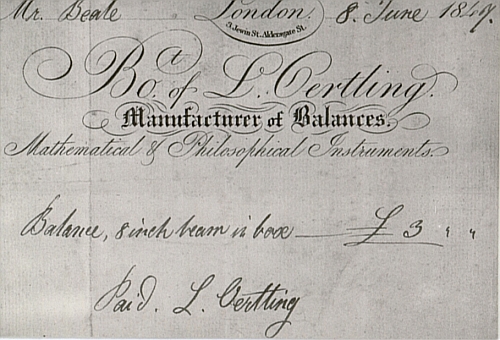 Although no technical information has survived, based on later models it is likely that this beam scale had detachable knife edges, a flat centre bearing which would have been relieved and swan neck pivots.
The Beale balance was for many years on display in the reception area at the Oertling St. Mary Cray offices. Unfortunately it went missing during the move to the Avery site at Smethwick, Birmingham in 1992. Perhaps it still survives in some dark corner which is a shame as although of little value it is of great historical importance to the Oertling name.